Chef Nicolas Devenelle was born in historic region of Champagne in the northeast of France, best known for the sparkling white wine that bears its name. Nicolas culinary journey began at a very early age. One can say his grandmother is the reason why Nicolas love culinary art so much.
Today, as the leading force behind Chef4u, his company specializes in creating unique, unforgettable and delicious dinning occasion for both local and visitors.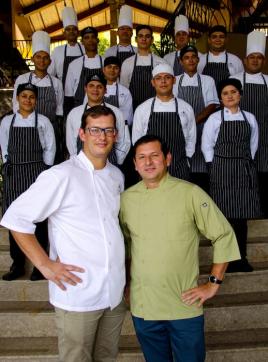 Nicolas' dynamic cooking style is a global celebration, making him the private chef Guanacaste prefers.
From intimate dinners to elegant events, Nicolas' style and charisma shines bright through his meal preparations, artistic plating, wine and menu pairing and stellar service for each dinning event.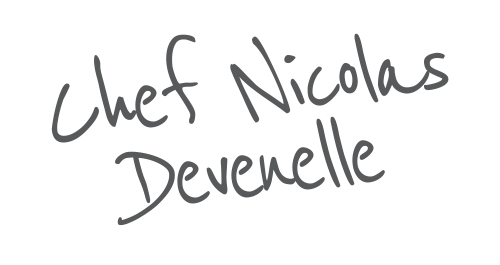 CHEF FOR YOU is an extensive family, comprising an impressive roster of 90 exceptional team members.

Our team consists of highly accomplished chefs, sous chefs, bakers, confectioners, mixologists, waitstaff, cleaning personnel, and a dedicated and efficient management team.

Together, we form a cohesive unit committed to providing you with the finest dining experience imaginable either in one of our 3 restaurants or when enjoying our private chef services.


The Chef4U Private Chef Team comprises four executive chefs and nine sous chefs, all led by the talented Head Chef Nicolas Devenelle.
As the foremost private chef team in Costa Rica's North Pacific region, Chef For You excels in curating unforgettable culinary experiences, crafting bespoke menus, and ensuring impeccable table settings.
Our dedicated team works closely with you to transform your home, vacation residence, or chosen event venue into a memorable setting for any occasion.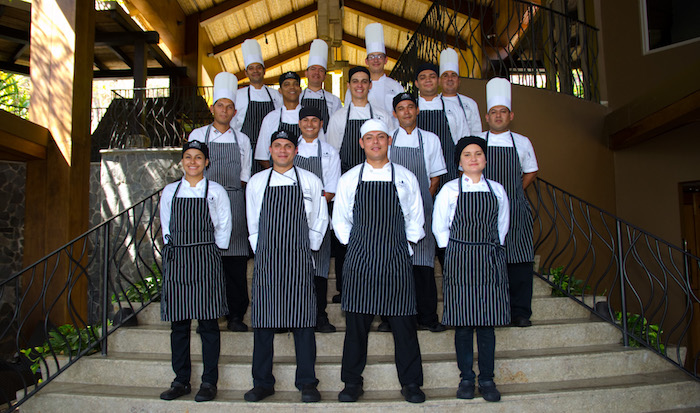 Whether you desire an intimate dinner for two or a grand affair such as a wedding, family reunion, or corporate event, our services are meticulously tailored to elevate your culinary journey.

With Chef4u Private Chef Services, you can always expect the pinnacle of gastronomic excellence, leaving a lasting impression on your palate and senses.

Immerse yourself in the unrivaled expertise of Chef Nicolas Devenelle and his team as they cater to your every culinary desire amidst the captivating landscapes of Guanacaste, Costa Rica.